Welcome to Sacred Scarlets
Sacred Scarlets is a 501(c)(3) not-for-profit organization dedicated to the conservation of
Scarlet Macaws and promote awareness of their history in the Desert Southwest both past and present.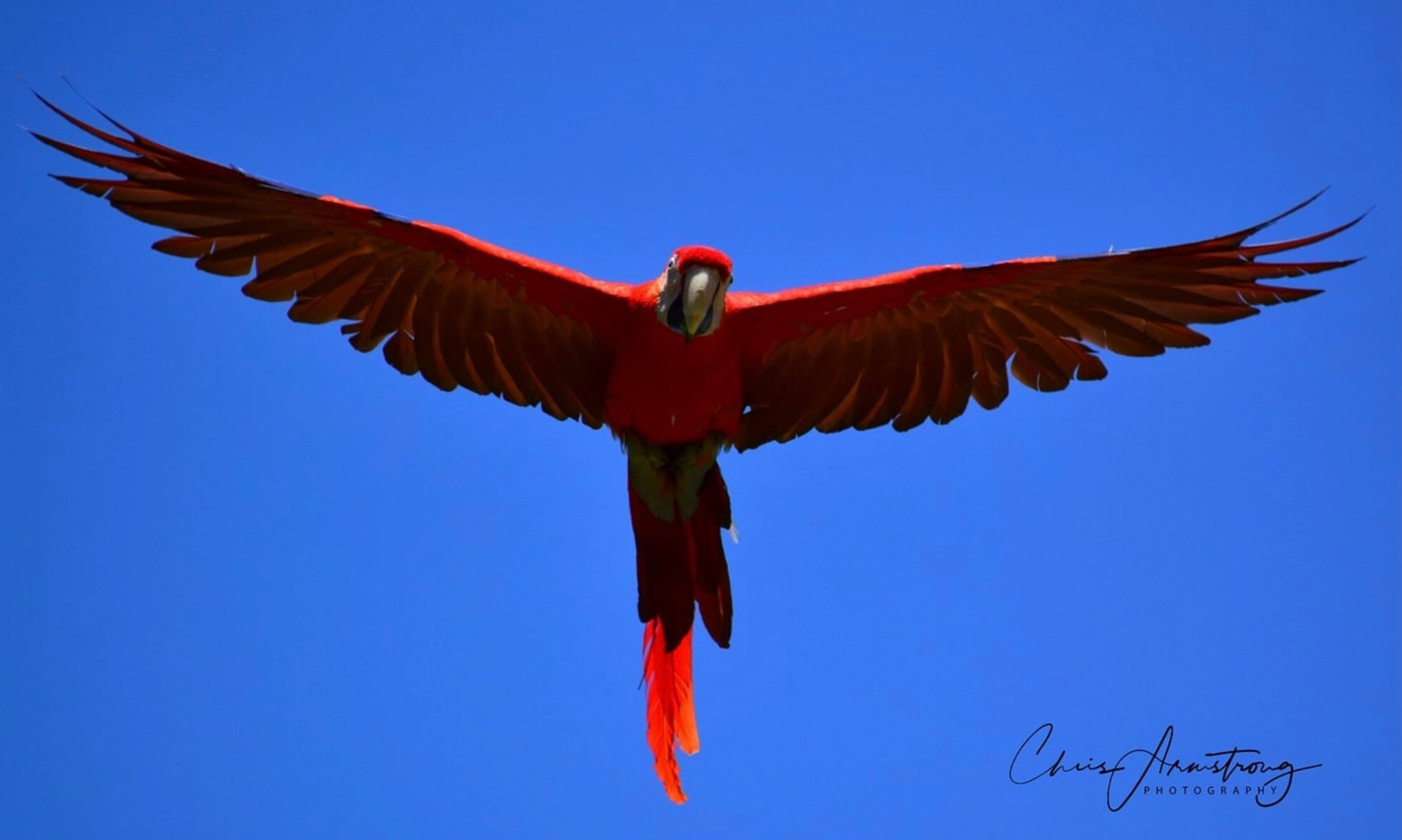 Sacred Scarlets is proud to announce the release of Birds of the Sun: Macaws and People in the U.S. Southwest and Mexican Northwest, edited by Christopher W. Schwartz, Stepehn Plog and Patricia A. Gilman.
Kelley Taylor, founder and Director of Sacred Scarlets, has co-authored two chapters including "Health and Husbandry of Scarlet Macaws Among Ancient Communities in the Southwestern United States and Northwestern Mexico: Taking a Biological Perspective on the Acquisition, Maintenance, and Use of Scarlet Macaws" with Randee Fladeboe and "The Human Experience of Transporting and Raising Scarlet Macaws at Pacquimè in Northern Chihuahua, Mexico" with Christopher W. Schwartz and Michelle Hegmon.
"This volume offers the definitive statement on psittacine birds (macaws and parrots) across the U.S. Southwest/Mexican Northwest and throughout time. Any researcher interested in religion, interregional interaction, exchange, or the roles of animals in human societies will find great value in its thorough presentation of data and breadth of interpretations."
-Mathew Pailes, co-editor of Borderlands Histories: Ethnographic Observations and Archaeological Interpretations